With the holidays rapidly approaching, time is short to find that perfect gift for the man in your life. Thinking of a great gift can often be stressful, and finding the right thoughtful gift takes a great deal of consideration. Whether you are shopping for someone with expensive taste, someone who prefers a practical gift, or a guy with a love for the great outdoors, William Henry has you covered.
This list should help provide you with the best luxury gift ideas, with options for every man.
1.      Pocket Knives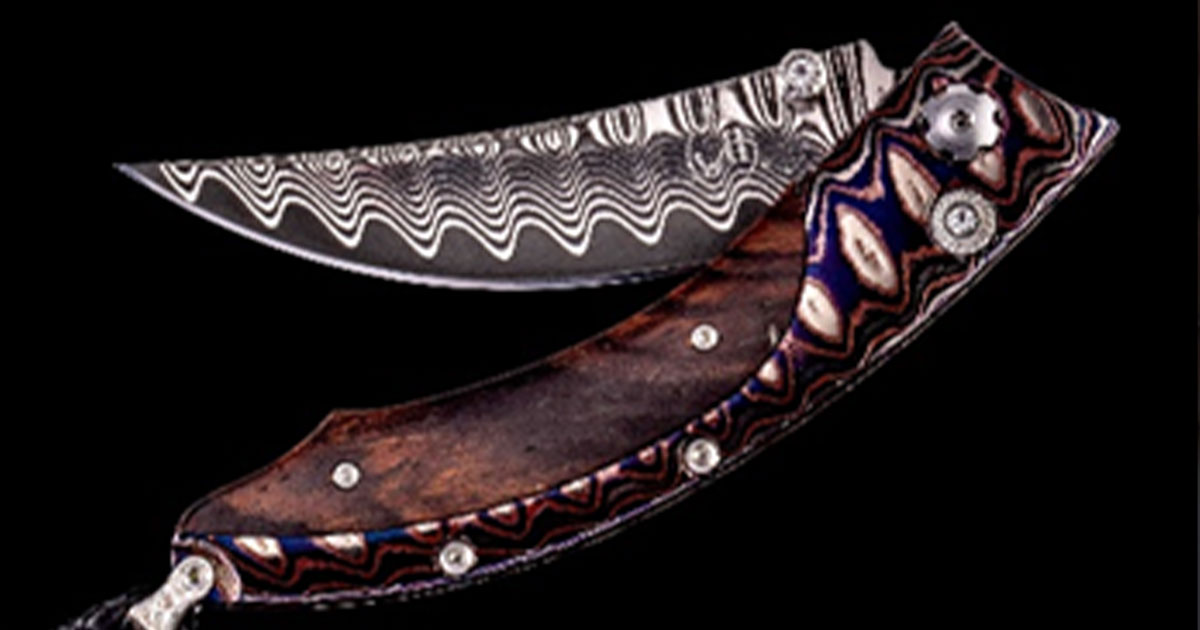 A great gift for any man, especially an outdoorsman with an eye for quality, is a pocket knife. The Tangiers knife by William Henry is framed in heat-blued "Wave" Mokume design with a cocobolo inlay. The Damascus steel Persian style blade comes with a VG-10 core and makes for a memorable gift and wonderful heirloom.
2. Cologne and Body Wash
To have the man in your life leaving home feeling like a million bucks, an invigorating body wash or cologne can be a wonderful and practical gift. Retailers in-store and online such as Saks Fifth Avenue and Tom Ford carry a wide array of stunningly scented grooming products for any tastes.
Saks Fifth Avenue and other stores make for great holiday shopping spots, especially when finding gifts for friends with expensive tastes. Explore some tried and tested perfumed products, and maybe find some high-quality clothing at the same time.
3. Cigars
A classic part of many a celebratory occasion, a cigar can be a perfect gift during the holiday season. This is more ideal for recipients who are already cigar lovers with tastes you can cater to. That said, if you have a cigar you love and wish to recommend to someone newer to cigar smoking, it can still be a classy and personal gift.
If you are not as comfortable taking a chance on finding a cigar pleasant to their taste, a cigar cutter such as these luxe folding cigar cutters from William Henry can make for a perfect gift.
4. Luxury Travel Champagne Cabinet
As far as the best luxury gifts go, few go as far as a traveling champagne cabinet. Perfect for a romantic picnic or a celebratory drink with friends on a getaway, products like the bamboo travel champagne cabinet offered by Lorenzi Milano are the ultimate luxury. For friends with expensive tastes and a deep love of comfortable living, there are few gifts that could be better.
5.      Belt Buckles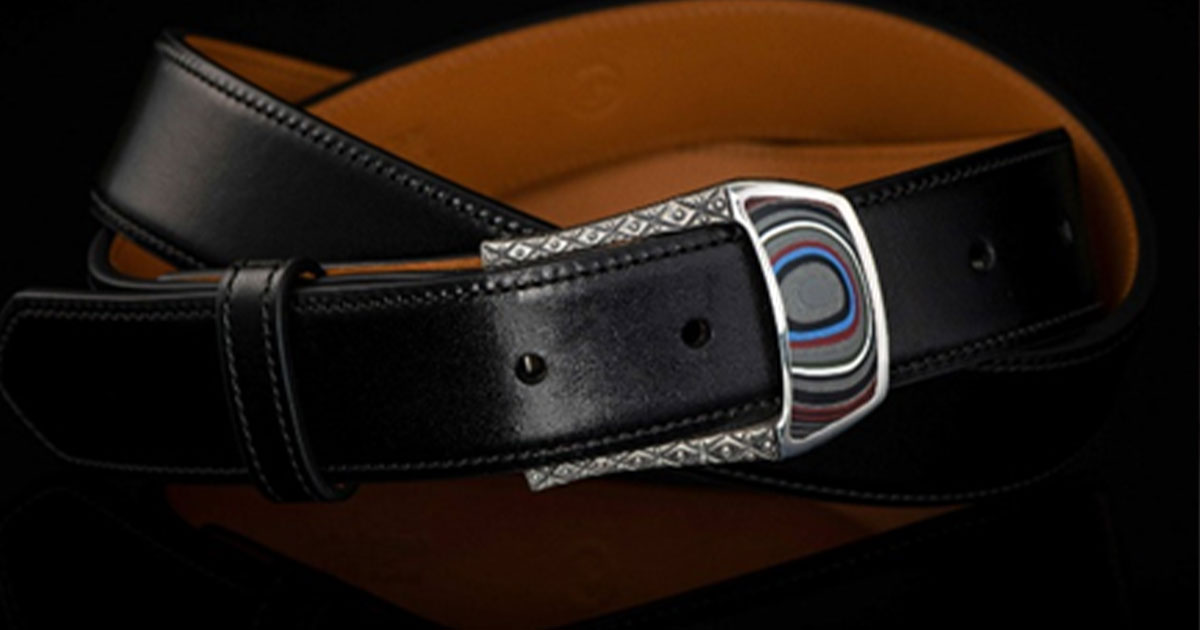 For the man's man who likes to make an impression, the best gift you could pick out may be a unique, heirloom quality belt buckle. William Henry has a gorgeous selection of limited sterling silver belt buckles with a variety of inlays and engravings. Take a look at the Buckle 3 - Fordite, hand built, comfortable, and stunning.
6. Headphones
A great and practical gift for just about anyone, regardless of their general aesthetic ideals, is a new pair of noise cancelling headphones. A luxe pair of wired or Bluetooth earbuds is just one of those simple gifts that can make a big difference in someone's day-to-day comfort. They do not have to be on the pricier side, but ensuring that they are noise cancelling is totally worth it.
7.      Cufflinks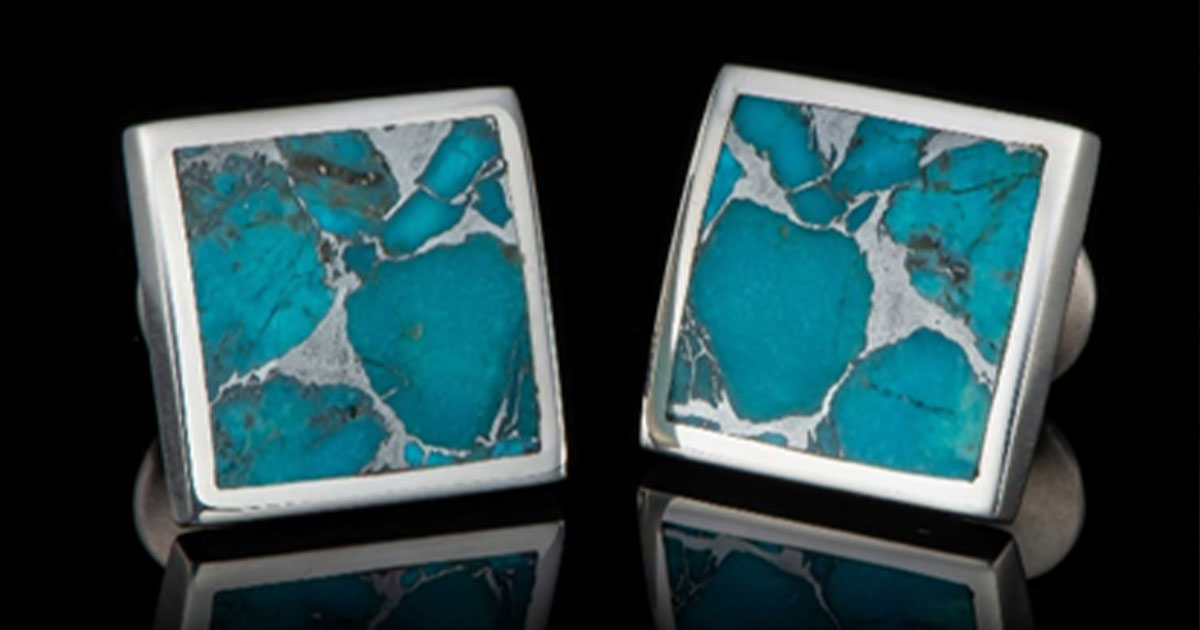 A timeless standard, one of the best luxury gifts you can get a man is an eye-catching pair of cufflinks. Whether for a wedding or a dinner party, cuff links are a simple way to take a look up a notch and add another layer of class and sophistication to an outfit. The Turquoise Duo by William Henry was crafted in sterling silver with unique and beautiful zinc-infused turquoise inlays, second to none.
8. Coffee Machine
A must-have for millions of people in the US is a cup of morning coffee, so it stands to reason that a nice coffee machine would be a great gift for any coffee lover. Whether you know your friend could use a new coffee machine, or if they have been thinking about grabbing an espresso machine for some fancier drinks, consider checking that box for them.
9.      Bracelets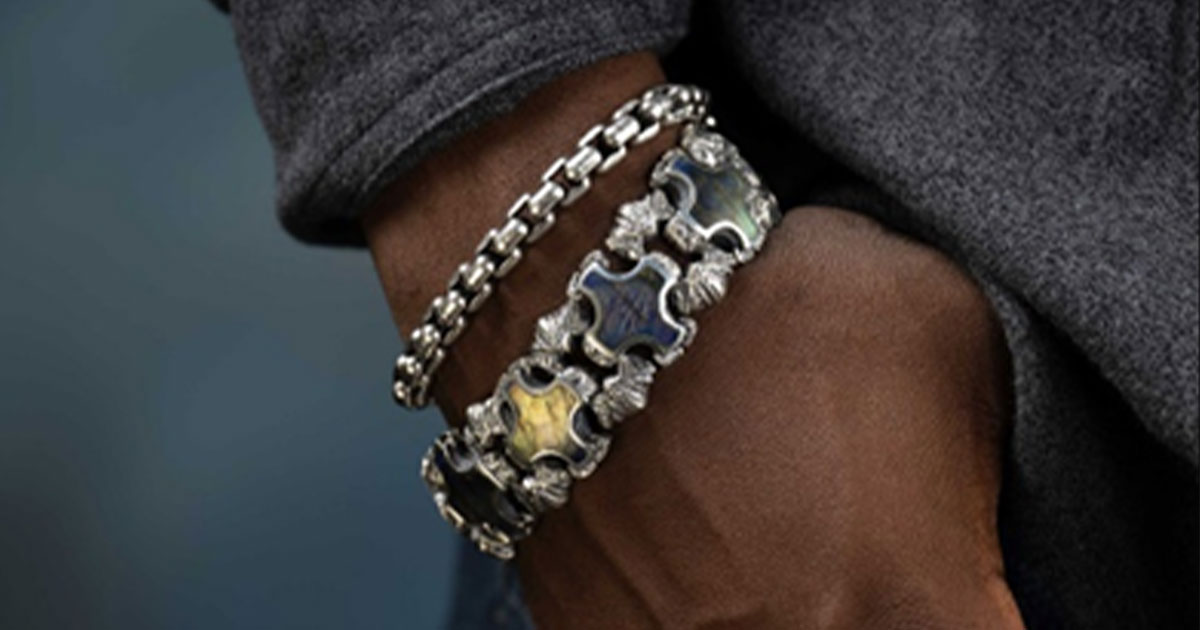 Speaking of luxury gifts, the William Henry Lux bracelet features Labradorite stones—with shifting blue, green, purple, and black tones—inlaid in sculpted sterling silver set with white topaz. There are few pieces as eye catching and comfortable on the wrist. A bold bracelet like this goes a long way in upgrading a look, and makes for a great gift.
10. Smart Devices
Smart home devices make for a fun and practical gift for any tech fans. Assistive devices like Amazon and Google Home products can be exciting and convenient to put to use. Other smart devices like the Smart Moon Lamp by Ginko or LED light star projectors can help set some ambience and make time at home a little more cozy.
11. Rings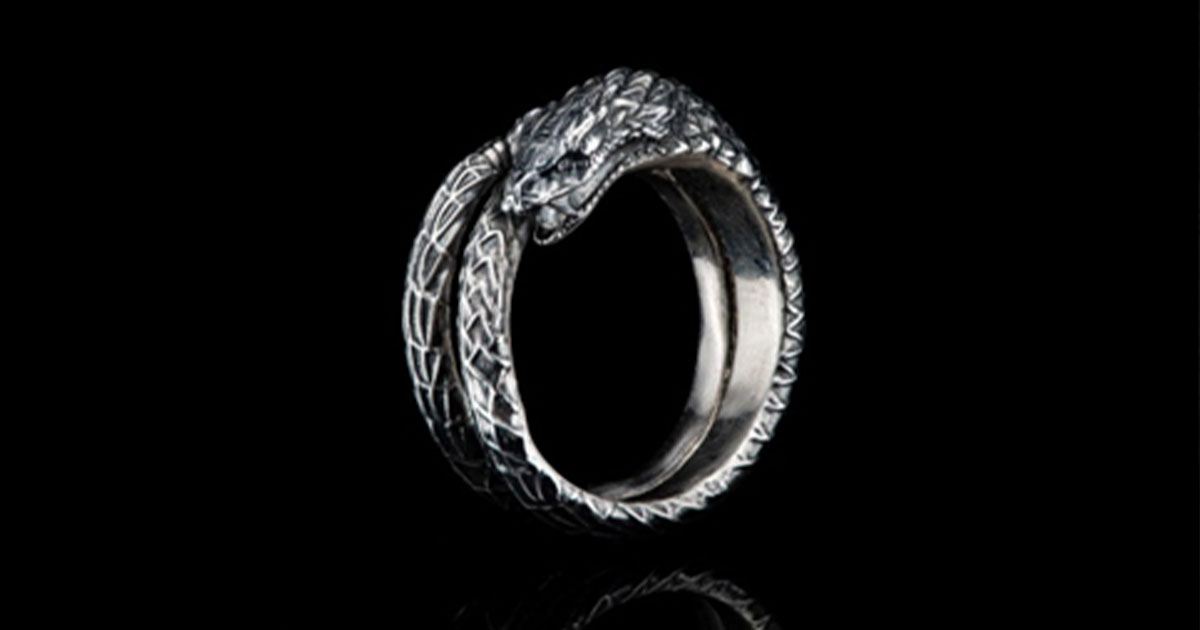 Another classic luxury gift for men are rings. The standards for men's and women's rings are often staunchly different, with more men's rings striving to give an air of power and presence. The sterling silver Mehen ring by William Henry is sure to be a showstopper, named after the Egyptian snake god, the "coiled one."
More standard rings and bands such as the Cable Inset Band from David Yurman may also be worth considering depending on the taste of the recipient.
12. Apple Watch
One of the best luxury gifts you can get an Apple user is the Apple Watch. The most recognizable smart watch is high tech, boasts a battery life of up to 14 hours, and seamlessly communicates with other Apple devices. While on the pricier side, this stylish and practical product has a better chance of improving the recipient's daily life.
13. Necklaces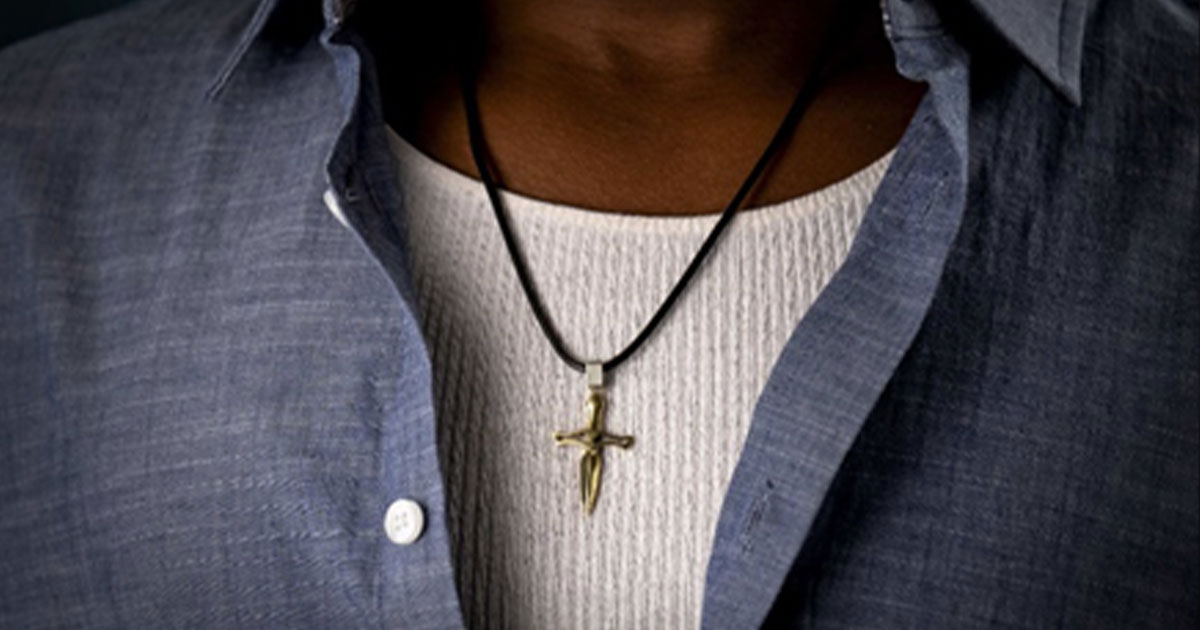 The right necklace is a wonderful luxurious gift for men when it properly suits their personality. For bad boys and rebels, the Bandit has a timeless and tasteful design. The striking 18K gold rendering on a sterling silver bale sits on finely stitched leather cord, and is simple and flexible. Like the man wearing it, this William Henry creation is comfortable in any situation and with any look.
14. Nintendo Switch
If you are shopping for a man who likes to play video games after a long day, a gaming device like a Nintendo Switch makes for a fun gift. With some holiday season sales still going on, it is still a great time to look for good deals on a present your friend will look back on as the best gift they got this year.
15. Weighted Blankets
Perfect for the chilly winter months, a weighted blanket makes for a thoughtful and kind gift. Sleep soundly knowing that the recipient is sleeping even sounder under a weighted Canada goose-down blanket. Make sure not to get one that is too heavy for the man you have in mind though, as a blanket that is too heavy for their size can be very uncomfortable.
16. Pens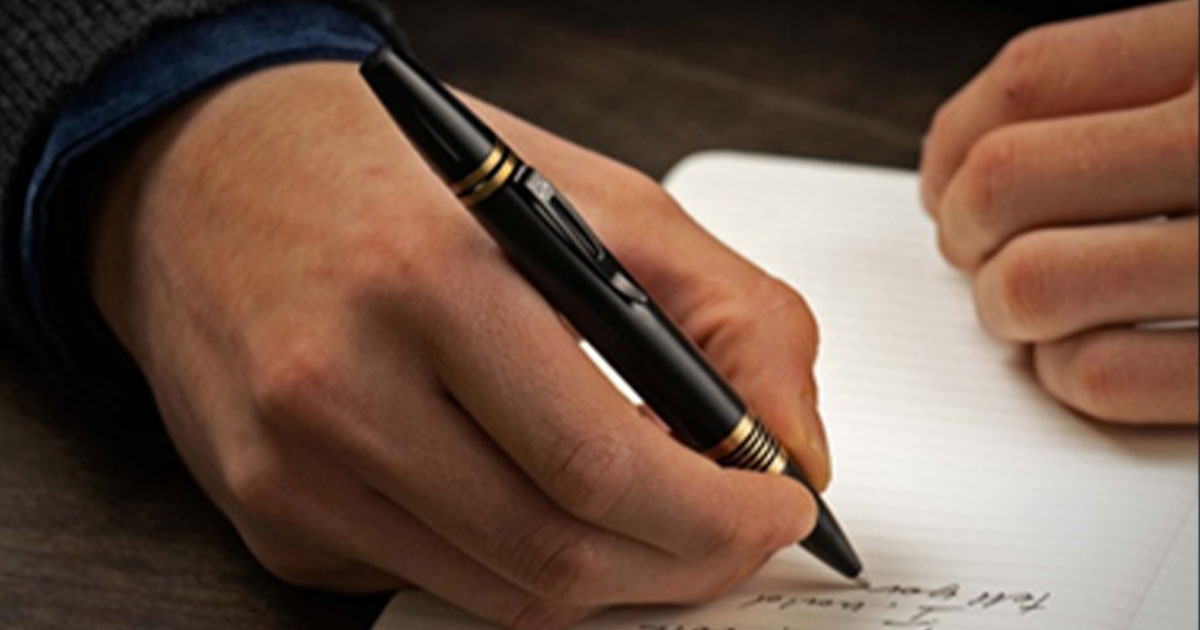 A perfect gift that can last a lifetime or more is a unique and high-quality pen. The William Henry Caribe 11 is a modernized version of the classic executive pen, hand-finished from a titanium set with brass spacers. This top-twist writing utensil comes with high-quality German refill cartridges, and more can be purchased from our stock as needed.
17. Money Clips and Wallets
To find a man with a fully thought-out look and an eye for detail, look for the one with a nice wallet or money clip. Classic men's gifts, expensive or not, such as these cash carriers can truly make a guy stand out from the crowd, even somewhere as simple as the coffee shop line. The Zurich Blue Wave Damascus clip is inlaid with a 10,000-year-old fossilized wooly mammoth tooth and is second to none.  
Consider options like the Bi-Fold Wallet in our stock made from high-quality full grain leather, or explore other options like a Tom Ford Wallet.
18. Journals
A classic luxury gift for artists, writers, and all creatives alike, is a stunning leather journal. Aside from the sheer luxurious feeling and scent of a full-grain leather binding, these journals are sturdy and look good on any shelf, desk, or pocket. It is hard to go wrong with a high-quality journal when shopping in the holiday season.
19. Watches
Another great gift that can make a man feel like a million bucks is a luxury watch. Consider the taste of the recipient you are shopping for. Would they prefer a simple and classic analog watch face with a good leather strap, or do they seem like the type to opt for heavy silver and added features? Keep these things in mind, and you are sure to find a great and memorable gift for the man in your life.
20. Gift Card
If you know the man in your life has a love of luxury but are still not sure what the ideal gift for him might be, give the gift of a William Henry gift card, and let them choose for themselves from our incredible catalog.