With the vast majority of the fashion industry being geared towards women, it can be hard for some men to decide what works and does not work; whether dressing up for an evening out on the town, a night on the stage, or casual, everyday style. If you are one of these men, fear not, there are some great luxury accessories out there, whatever your personal style is.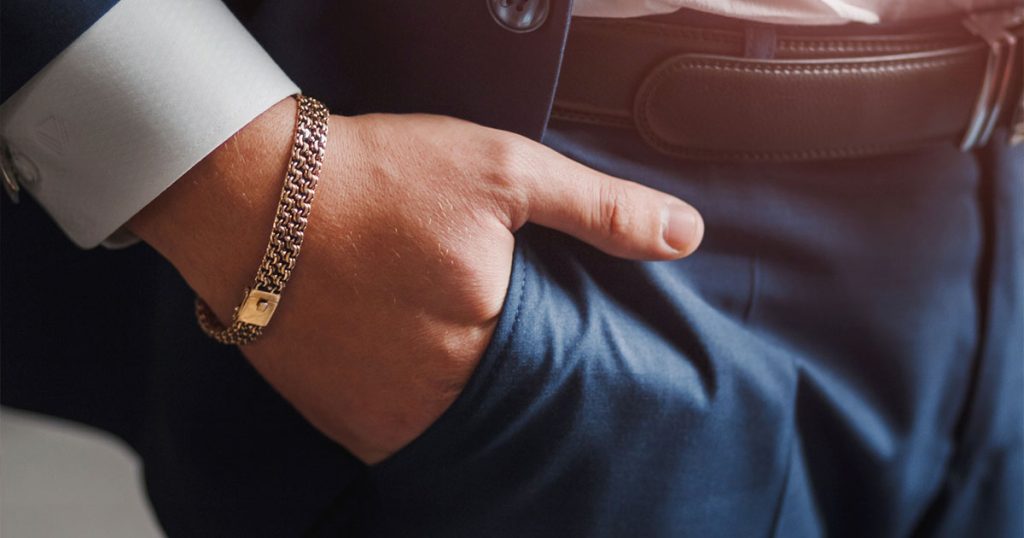 Jewelry
Jewelry, done right, is a classic way to weave your style together. High-quality ornamental pieces can be an attention-grabbing conversational piece or simply the perfect finishing touch for your look.
Bracelets
Whatever your vibe, a bracelet is a piece of jewelry that can convey a controlled beauty or wild side when you need it to. Simple and sleek chains can fit nearly any outfit, but consider looking for something with a bit more personality.
If you usually find yourself in shorts and a tank top strolling on the beach, you may not be looking for the classic sterling silver look, but something more in the vein of these stunning beaded bracelets. If you tend to lean towards the frontier look or are a metropolitan man always after designer collections, you may be more suited to flashier pieces of jewelry with exotic and rare gemstones to make your look pop.
Rings
The right ring can help you convey strength, confidence, and even an air of mystery. Conversely, get the wrong one, and you may just look like you are trying too hard. Finding a ring or rings that suits you well takes a lot of consideration. This is especially true if you are just starting to take a bigger interest in jewelry and your personal style.
A good way to decide, aside from trying it on of course, is to try imagining yourself in the best outfits you have in your rotation. If you can see the ring going well with most or all of them, it is a safe bet that you can make the look work for you. A good signet ring with an inlay that suits your skin tone and personality can help elevate your look from good to game-changer.
Watches
Not quite jewelry, watches are a classic part of men's wardrobes around the world, and have, pun intended, long stood the test of time. Much like bracelets, there are many brands of watches out there for every look and style you could imagine, and getting one that suits you can make a big difference in the way you are perceived by others.
Digital
When you see a digital watch on someone's wrist, you tend to leap to a few conclusions about the person wearing it. Most often, these are things like responsibility, straightforwardness, and a man's man who buys things for the utility rather than to keep up with the Joneses.
That said, now that just about everyone has a phone in their pocket where they can check the time, there is no denying that wearing a watch is, above all else, a fashion statement. A perfect example, in this case, would be a smartwatch, which not only is incredibly useful in today's era of immersive technology but also looks sleek and smooth with just about any outfit.
Analog
With more of the classic and elegant look, analog watches feel far more traditional than most digital options out there. These can be battery-operated or, in more vintage pieces, require winding up once a day or so, but these watches go with almost anything. Make sure to find a band that suits you as well, many leather options tend to look more natural with the watch face.
Sunglasses
Just about everybody has a pair of sunglasses, but most of those people could benefit from finding some better ones for their face. Different sunglasses can make you look bold, like a rockstar ready for the stage, or a metropolitan man with his finger on the pulse of the city. It is important to pick a pair that is not only comfortable for you, but conveys a bit of your personality in it.
Wallets and Money Clips
Like sunglasses, just about everyone has a wallet on them when they leave the house. While a wallet may not be as consistently visible as some of these other accessories, it is still worth serious consideration. Lose the velcro woven wallets and consider some designer leather pieces, or choose from more exotic materials like alligator skin or some eco-friendly plant leather.
Then again, if you find that you do not have many cards and prefer to stuff some cash and your I.D. into your pocket. If that sounds like you, a money clip is more your speed. These can still stand out, while also keeping you a little more organized than you were when cramming your pockets.
If that sounds more like your speed, take a look at some of the money clips offered by William Henry. The William Henry brands' clips are hand-forged from Damascus steel and inlaid with rare materials and gorgeous gemstones.
Belts
This is one unisex accessory that has certainly held up over the millennia. People tend not to give belts enough consideration when purchasing, which is odd when the wrong one can easily make you look like you put in no effort when dressing. Whether intended for formal events or casual wear, try finding belts based on whatever you plan to wear them with.
If you are looking for belts explicitly to wear to formal events, the best tip is to match your belts to your shoes.
Belt Buckles
While nice belts can help you look sleek and put together, a belt buckle that suits you can make your look iconic. Custom belt buckles are not something you see nearly as often nowadays, so when someone does come along wearing one, everybody takes notice.
The right belt buckle can last you a lifetime and makes for a touching and personal family heirloom to pass down.
Cufflinks
Cufflinks tend to be a little less difficult to shop for. You go into the process knowing that they most likely will only be worn at formal gatherings, which definitely takes out most of the guesswork. Not only that, but almost any high-quality set of cufflinks will work with a nice suit or blazer. You can stay minimal and go for the plain, but still very elegant, precious metal stubs.
If you do like to stand out and make a bit more of an impression, there are many cufflinks with stunning designs, inlays, and pendants. You can even consider a glass set or links that tend to be much more colorful and expressive. Since there are so many options that will look good with most suits, these men's accessories make for excellent gifts.
Pocket Knives
It is almost rare to meet a person who has no interest or intrigue when it comes to a nice pocket knife. Since childhood, be it an impression you got from action movies or fantasy swordsmen, you thought that knives were cool. In a great twist, unlike most things that children find of deep interest, knives are still pretty cool for adults too.
A well-crafted luxury pocket knife is among the most classic accessories for men around the world. Whether you spend most of your free time camping or really just need a faster option for opening up your packages, consider carrying a designer pocket knife. You may need something with a bit more heft if you actually need it for utility on a regular basis, or even wear one as a pendant on a necklace.
Pocket Squares and Ties
Like cufflinks, pocket squares or ties are additional examples of men's accessories that can be a bit easier to shop for, especially since you can usually narrow down their purpose to being formalwear. That said, you do strongly have to consider the design you go for. Ties come in all colors and patterns under the sun, and it can be hard to visualize which will work for you. A tie that might seem noisy or boisterous on someone else could potentially work perfectly for you.
A pocket square can be a bit simpler, but only if simple is your preference. A classic white handkerchief with just about any border accent will go well with most formal jackets. If you do like to make a statement, there are a vast number of designs and patterns you can choose from. Who knows, you might even be the person who looks great in leopard print.
Scarves
Scarves can be a little tricky. They are not, generally, explicitly formal accessories, and are rather simple pieces of fabric to keep you warm in the winter. Oftentimes, however, formal outfits are where they look best. With that in mind, there are more than a few styles of scarf that look good in casual outfits too.
If you are buying a scarf for purely aesthetic purposes, it may be better for you to look for thinner, more luxurious silk scarves rather than bulkier wool pieces. Thicker scarves can still look good with the right outfit, of course, but they have far less versatility.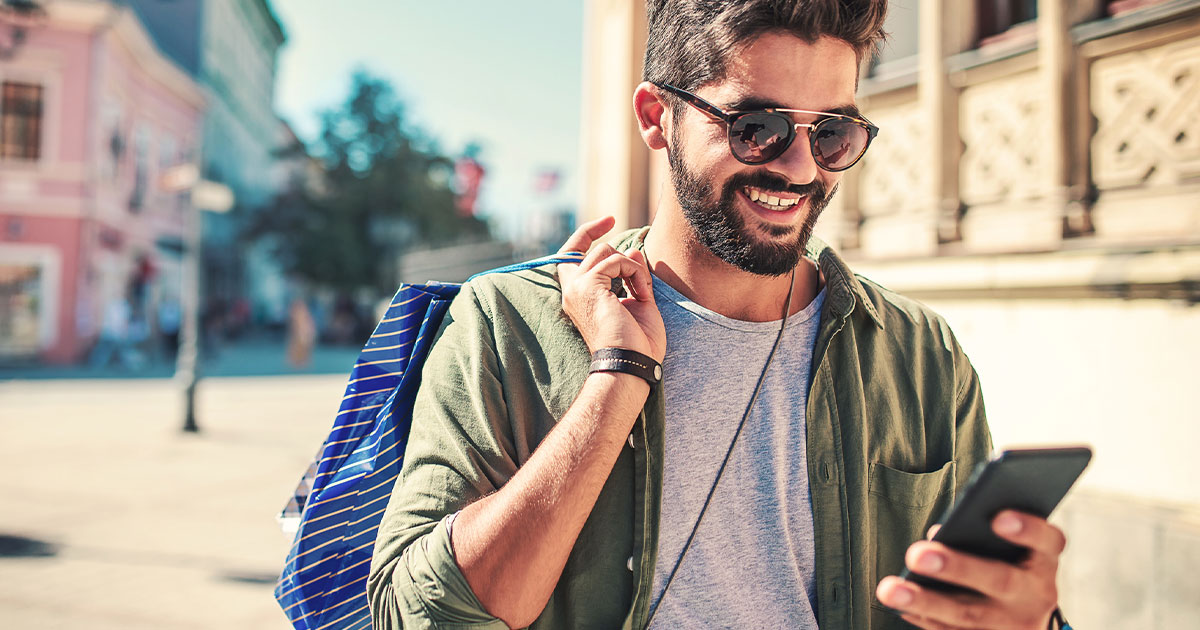 Hats
One of the hardest examples of men's accessories to find (at least in a style that suits you), is a hat. Almost everyone has considered getting a luxury hat. After all, it has been a couple of generations since Indiana Jones put the image of a fedora into all of our minds.
While many have failed to pull off this frontier adventure look, do not let that discourage you from giving it a shot. Beyond the fedora, there are many felt and canvas hats that complement many a look, from trilby to Stetson. A nice baseball cap can also be more than enough to elevate your casual wear.
If you are having trouble finding men's accessories that suit you well, take a look through the William Henry catalog, there are sure to be a few stunning pieces that will suit you perfectly.