There are few, if any, accessories that are as classic, personal, and versatile as the pocket knife. Whatever your need or personal style may be, there is a great blade out there that suits it. With so many options available out there, it can be hard to know what makes for a great knife. 
Whether you are an avid outdoorsman, looking to make a fashion statement, or simply want a unique family heirloom to leave behind, these are the things that make for a quality pocket knife to look for when shopping.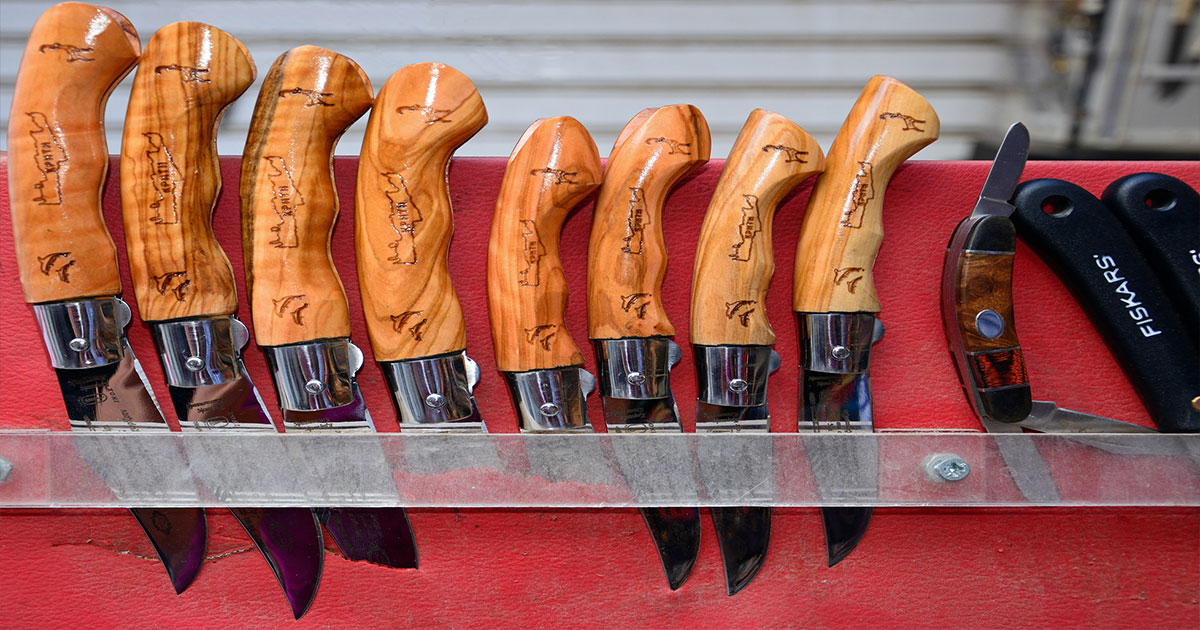 Design
Counterintuitive though it may be, the biggest concern for the average shopper is the overall design of a given pocket knife. Often the first thing that you will be looking at when searching for your everyday carry (EDC), the look of a great pocket knife will be what draws you to it in the first place, and will usually be what holds your attention.
Nowadays, knife manufacturers make blades and handles from a wider variety of materials which used to be unattainable for any but the wealthiest and elite. While good steel in a solid wood frame never fails, the modern blade enthusiast can find options slightly more out-of-the-box that might suit their personal style better than cheap knives.
It goes without saying that whatever blade you choose should be stainless and rust resistant, with decent corrosion resistance as well. Beyond this mark, however, there are many designs to choose from. A classic which has made a major restoration in recent times is Damascus steel, a method of forging steel that gives it a stunning wavy and mottled look. Another example, carbon steel, is great for chefs as it has good edge retention.
As a great knife maker is always looking for a new edge and updated methods, some have even come to craft Damascus with other materials set within the waves, such as copper. 
The handle, too, makes up a large part of the overall look of a good knife, and will be critical in your decision to purchase one. If you fancy yourself a rugged outdoorsman, you might have your sights set on a sturdy and elegant finish, such as red poplar or a sleek fossilized bone. 
If you are more of a man-about-town looking to make a statement, there are many knife handle options that feature gemstone inlays, meteorite, as well as stunning and uniquely engraved metals.
Whatever design catches your eye along your search, make sure it suits your personality. Your favorite pocket knives should feel like extensions of yourself.
Blades
Outside of the design and look of a pocket knife, one of the most important things to think about when purchasing a knife is the style of blade steel that it contains.
While many pocket knives, such as the classic Swiss Army knife, come with a multitude of straight and serrated edge blade shapes and other tools for various occasions, you may not have need for all of them. If you are purchasing a pocket knife for general use, this might not be an issue for you. That being said, if you have a specific need, you will need to find the right blade to suit it.
Probably the most popular blade style, the drop point can be great for most general uses, but comes in especially handy for hunters that need to do a lot of slicing with more tactical folding knives. Similar to this is the clip point, in which the knife steel has a thinner spine near the tip, allowing for deeper punctures, but not the best for whittling wood.
Another common contender would be the sheepsfoot blade. A style you have likely come across, this blade shape is designed to have a straight spine and be flatter at the tip, to prevent accidental stabbing. Nowadays, they are most useful for rescue scenarios such as cutting through a seatbelt to get to someone after a car accident.
Whatever your particular needs for a knife may be, make sure that you choose a blade that suits them.
Size and Weight
When it comes to the practical use of your prospective pocket knife, the most important thing to take into consideration is the size and weight of the knife. If it is uncomfortable for you to grip or carry your pocket knife, it will likely only cause you more problems in the long run. You also need to consider the blade length that best suits your intended usage.
Even if you find the most beautifully designed knife in the world, if it is too heavy for you to use with precision, it will be practically useless to you. A knife that is too small or big for your hands might do the trick if you have no other options, but for your EDC, look further. You want to be sure that the knife holds firm in your hand, without you having to worry about it slipping.
If your pocket knife is intended for the odd common task, you may not be too concerned about the weight. That said, if you are someone who will be using your new knife regularly, a heavier blade might leave you tired much sooner into use.
Another important thing to bear in mind is local law regarding pocket knives. Some countries, states, and cities have laws against blades of a certain length, so it is important to ensure you only ever carry knives with a blade length that is legal in your area.
Locking Mechanisms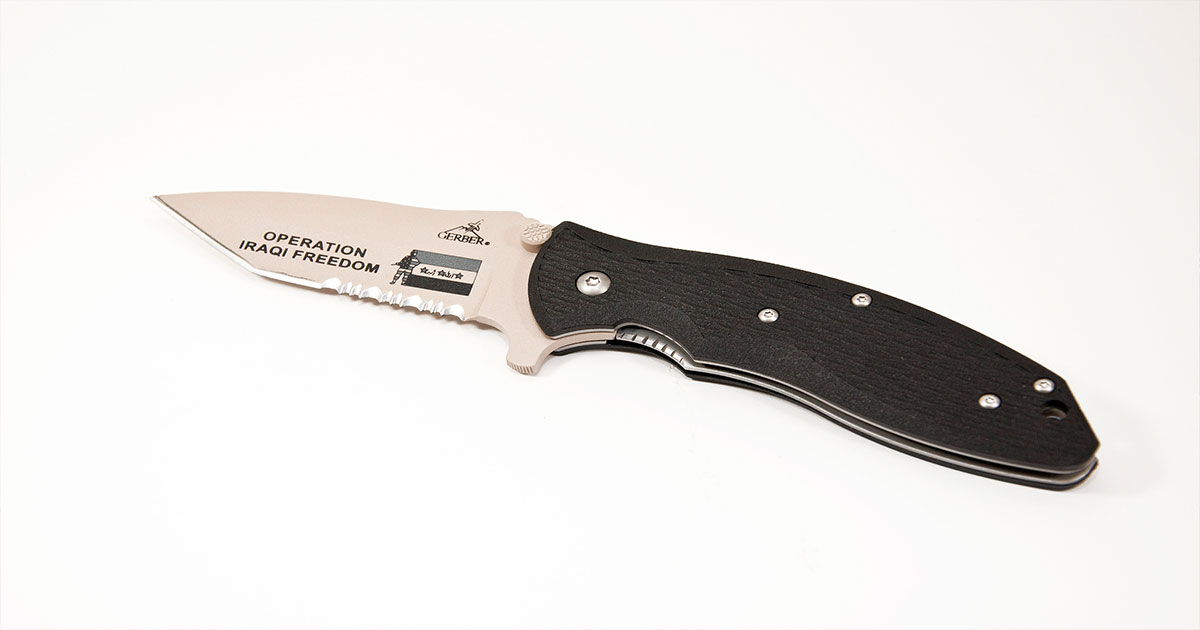 Another aspect to consider when looking for the best pocket knife is how it opens and closes. Many pocket knives nowadays come standard with locking styles of various kinds to protect the user from accidentally closing the blade on their fingers. If you do want a knife that locks the blade in place, you have several types of mechanisms available.
One style of mechanism is the liner lock, which utilizes steel liners that can be pushed to disengage the knife securely. Similar to this is the frame lock, where instead of pushing aside an inner layer you merely press appropriately on the frame itself to return the blade. Some larger knives use a ring lock, which you engage by turning the ring at the end of the handle holding the blade open.
Some pocket knives are made with spring-loaded mechanisms, allowing you to pop the blade out with the press of a button or pressure in the right place. If that is the kind of knife that interests you, however, be sure to look into local regulations which often vary on the specifics of which spring mechanism and one-handed opening may be acceptable.
If you do not have a need for any of these mechanisms at all, you can of course opt for folding knives that can be opened and closed normally, without any other steps. Another option that may suit you could be fixed blade knives, to be sheathed instead of folded.
Accessories and Carrying
To best maintain the lifespan and quality of any knife you choose to purchase, make sure that you consider any knife accessories you may need. Some knives are sold with additions such as lubricants, pouches, oils, cleaning products, sharpening tools, and more. While not all knives are sold with these included, and the accessories are not always crucial, it is something to look into.
Many of the best pocket knives will also come with instructions and tips for the proper care of the specific knife. While many methods are universal, check for any instruction particular to your knife before attempting to maintain it.
In addition to accessories for the care of your knife, you will also have to consider how you would like to carry your knife more comfortably. For many people, a solid belt clip is a suitable and convenient way to secure their knives without adding bulk to their pockets. Depending on if you opt for a fixed blade knife or folding knife, you will probably need a sheath to go with it.
Another common option, especially for a small pocket knife, would be to place it on a key ring. For those looking to blend fashion and function, a more elegant option might be to place it on a chain as a pendant for a necklace to keep it close at hand.
The care of a luxury pocket knife is important, especially for pieces you want to last. Especially for hand-forged blades, only professionals are recommended to sharpen for themselves.
How often a blade may need to be sharpened depends on the specific knife manufacturer and methods. For example, William Henry knives are recommended to be sharpened every 18 to 24 months. William Henry will periodically sharpen your knife for just $10 (the cost of shipping it back to you). Just compile the appropriate form here, ship it to us, and we willl get it done for you. 
When you find yourself looking for a great pocket knife that you can count on or pass down, these are all things you ought to take into consideration. William Henry offers some of the best pocket knives in a range of incredible Damascus steel patterns, some featuring the stunning Copper Wave, set in a variety of handles ranging from mammoth tusk to sterling silver, and they are all made to last.