'Tis almost Grads and Dads season, that special time of year to celebrate your pops and to honor your academic achievements. Graduation dates span over the course of several weeks, depending on the school. June 20th marks the first day of summer and Father's Day falls the following day on June 21st. Coincidence? We think not.
It's basically an entire season of festivities. But don't worry, we have plenty of gift ideas including luxury jewelry for men, unique gift ideas, and gifts for the man who has everything. We share some of our favorite William Henry picks as well as other innovative brands.
For the Dad Who Golfs
Made with anodized aerospace-grade titanium billet, the Pebble D2-3 is one of those unique gift ideas for men that he'll really appreciate. Does dad really need another set of clubs? The answer is a hard no, ask mom. Opt for the Pebble! The size of the chamfered hole gives you more control during use by giving your thumb a resting point.
The true masterpiece is the fragment of 100,000-year-old fossil coral inlaid into the Pebble. Yes, you read that right. A 100,000-year-old fossil coral. Hey, if your dad is a history buff, this is an excellent gift idea too.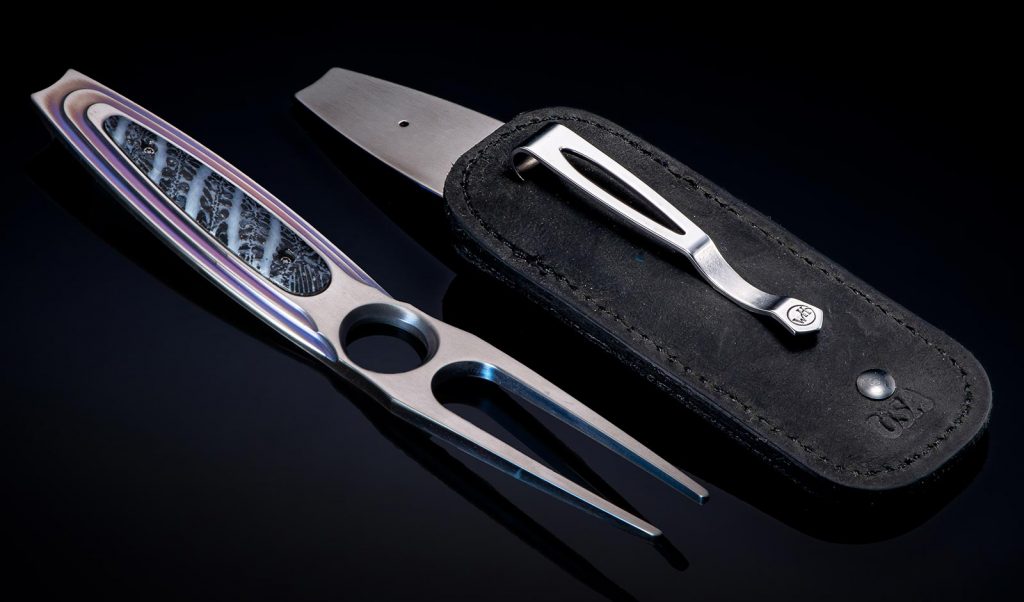 For the Dad Who Needs Some TLC
Skincare is vital. If it isn't part of your daily route, pencil it into your growing to-do list. There are more damaging factors than ever: sun exposure, pollution, light from computer screens and phone screens. Although it's often overlooked, men's skincare is a must.
The Sisley-Paris All Day All Year anti-aging cream is a suitable luxury gift idea for him/her. An anti-aging cream is a good starting point but you could even add a cleanser, exfoliator, and moisturizer.
For the Dad Who Travels
Whether it's on business or with the family, buy your jet-setting father something he can utilize every time he flies. A RIMOWA suitcase is iconic and meant to last a lifetime, much like the handcrafted pieces here at William Henry.
The aluminum suitcase is lightweight and perfect to take as a carry on for a business trip or vacation since it should fit into most airplane overhead storage bins. RIMOWA makes a great gift idea for dads on the go.
For the Dad Who Has Everything
What about gifts for the man who has everything? Buy him a stunning set of cufflinks that he can wear for all occasions: dinner date, church, or a random Tuesday in the office. Cufflinks are also a great gift idea for the fashionable dad.
The meticulously sculpted Ripple CL-Turq cufflinks make a statement without being obnoxious. The skeletal sterling silver cages entrap the natural turquoise creating an eye-catching display of color and lines. The Ripple cufflinks are bold and adventurous. These elegant cufflinks breathe life into every outfit.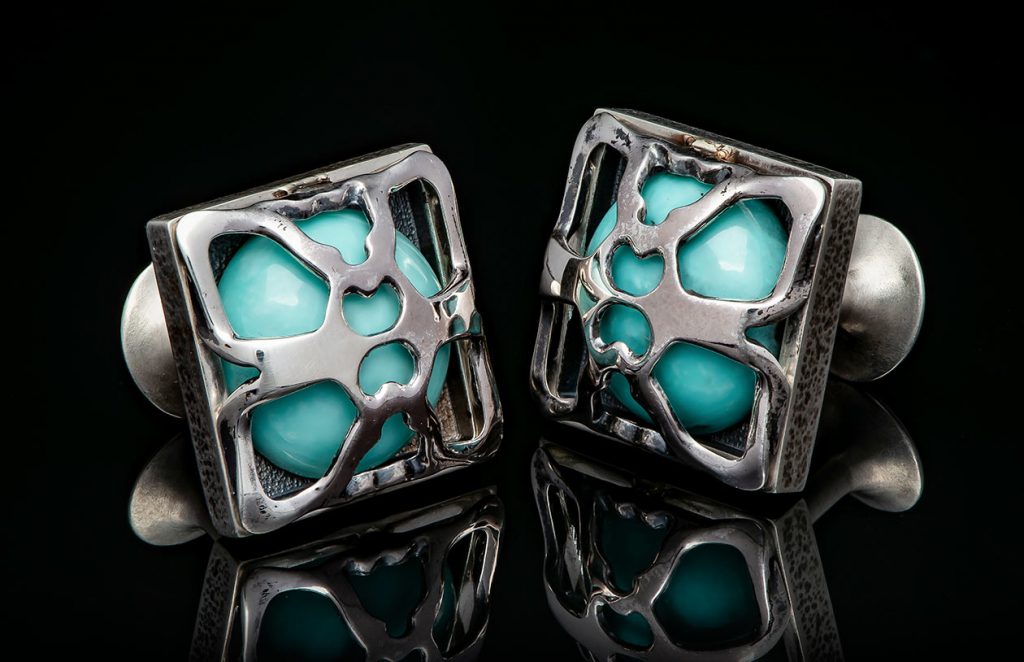 For the Grad Who Got a Job
Your grad deserves to sign that fresh job contract with a fountain pen made to last a lifetime. The Mokume Gane technique used on the body of the Cabernet F8-1 calls for careful craftsmanship to forge multiple layers of metal.
You'll be writing meeting notes with your Cabernet, but everyone in the office will take notes on your fountain pen. This is a momentous occasion. Sign in style.
For the Grad Who Blings
Rose gold luxury jewelry for men is all the rage, but you've never seen it like this. The Bandon bracelet comes with smooth beads of grey jasper paired with rose gold accents such as the solid 18K rose gold center bead.
Bandon is made to be worn, made to stand the test of time, made to be the gift that keeps on giving. Your grad can give it to their grad. They can give it to their grad. You get the picture. William Henry has multiple options when it comes to luxury jewelry for men including a variety of pendant necklaces.
For the Grad Who Loves Music
Alexa, is there a sleek speaker with Google Assistant capabilities? Why yes. You can find the Bang & Olufsen Beosound 1 Speaker with Google Assistant at Neiman Marcus.
The brass speaker almost looks like a tiny robot with its angular, polished, and modern features. Speakers will become part of your grad's daily life because they're so convenient and easy to use; they connect to their phone making listening to music, podcasts, and the like that much easier.
For the Grad Who Has Everything
Some people are simply hard to shop for. In this case, you can choose classic luxury gift ideas for him. Gucci's Star Eye Candle looks like art and smells good to boot. If you don't know what to get, buy this.
The Damask rose scent sets a romantic mood while the candle looks luxurious and cool all on its own, just sitting in the corner. Reuse and wash the porcelain jar after you're done with the candle to function as a decorative piece. Now that's a gift we can get behind.
Whether they're a world-class traveler or a guy who has everything, there's a gift for each dad and grad in your life. William Henry creates jewelry, pocket knives, money clips, and other handcrafted gifts meant to endure for years to come.
Our elevated items are timeless and created with unparalleled craftsmanship. We use uniquely sourced materials such as woolly mammoth bone, black diamonds, and meteorite. There's a story behind every piece before it becomes yours. After that, you are the narrator.