Pocket knives can be more than just functional tools. Master craftsmen spend decades honing hand engraving, koftgari, and other artisan techniques using the knife blade and handle as a canvas. Pay homage to the enduring craftsmanship of luxury pocket knives by displaying them loudly and proudly in your sanctuary.
Pocket knife display cases do not just frame your knives like works of art, but also keep them stored under optimal conditions for longevity. Protect your blade from scratches and dents by investing in a high-quality case that complements your knife's beautiful design.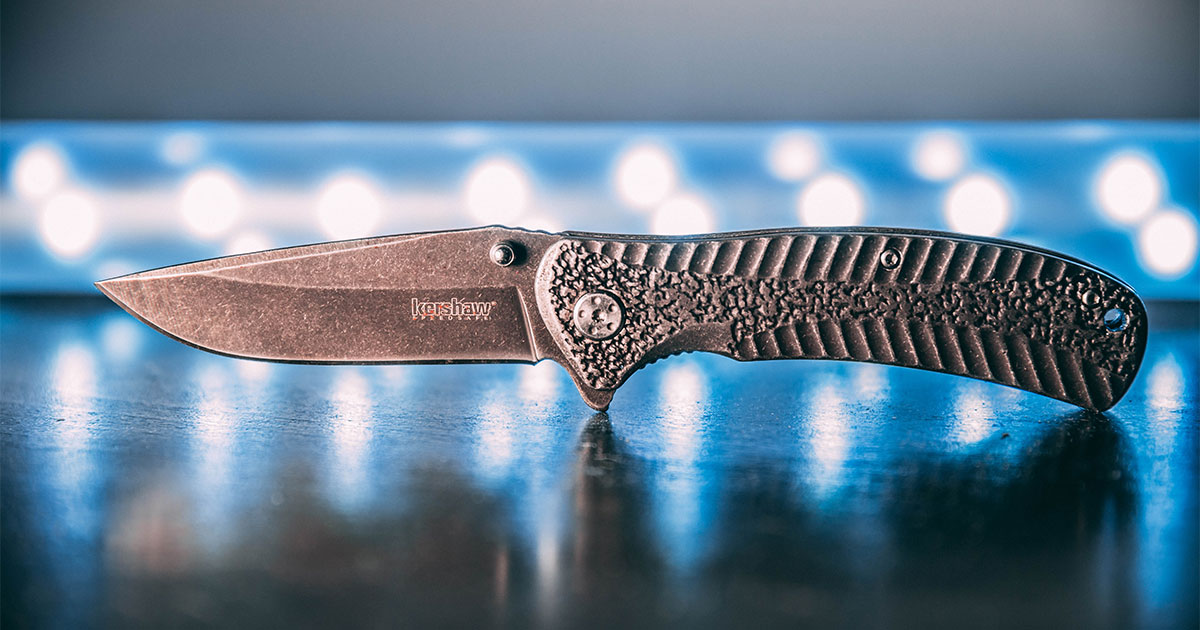 Fancy Features: What to Look For in Pocket Knife Display Cases
Storage cases vary in size, shape, price, color, and design. Start by considering the size of your collection (and length of your knives). Make sure you invest in a case that can adequately hold your knife collection. Boxes can hold a single knife or dozens of knives at once.
In addition, think about the material inside the case and its effect on your knives. Any case worth its salt has shelves and pockets lined with a soft material such as a felt, velvet, or cotton interior to avoid scratching your knife's pristine exterior. Consider the dyes used in your felt cover, which can absorb into wood, ivory, bone, and other exotic materials.
Display boxes that use foam are not intended for long-term use. The foam can break down over time and outgas chemicals onto your case and knife leaving a cloudy film over them. Finally, foams can absorb moisture, which end up on your blade and lead to rust.
If you are using silica gel packs to maintain optimal relative humidity, consider the preparation and replacement necessary. Age and temperature changes can cause the packs to release moisture, which can ruin your collection if left unattended. Baking your silica gel packs can reduce the excess moisture to avoid this problem.
Will your display be for the home, travel, or both? Portable storage provides greater protection at the expense of the presentation aspect. If you are looking for a mobile case, make sure it comes with durable straps and carrying handles for easy carry.
Your case's lid will be one of the defining factors of its beauty. A tempered glass lid provides a clear view of your knives in a sleek and sophisticated display. Plexiglass offers a durable and affordable alternative to real glass.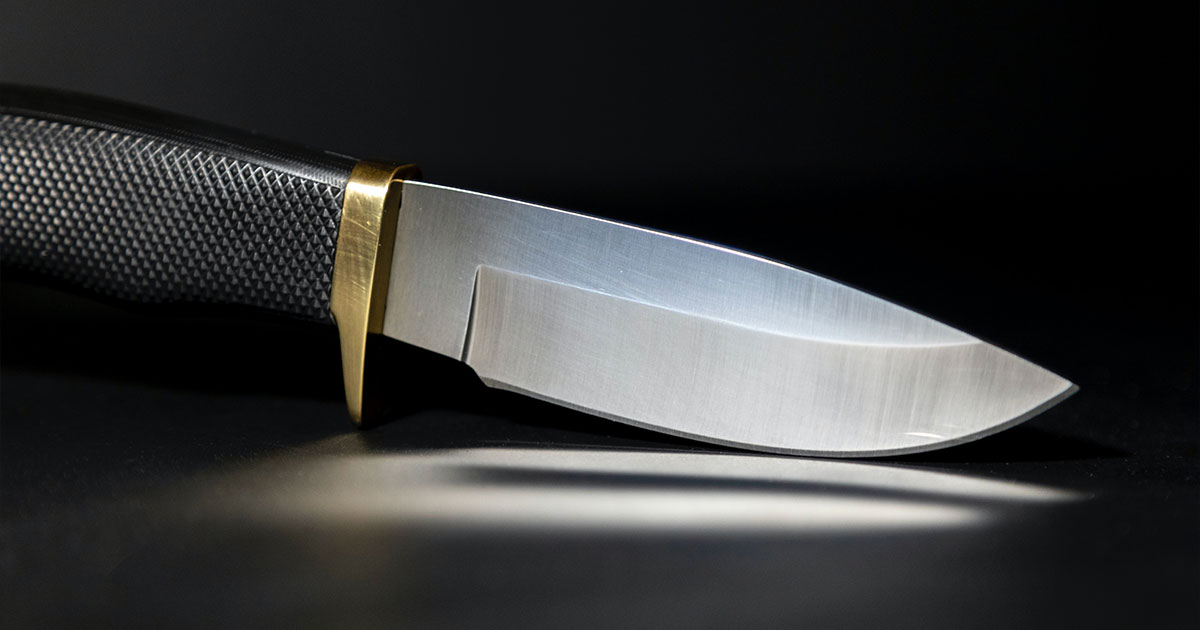 If your storage has pockets, make sure you find one with see-through pockets for the best presentation. If it has pockets, make sure there are elastic support bands or other retention tools to keep your knife in place.
In terms of its exterior, most knife case frames are made of wood. For the height of elegance, invest in a high-quality solid wood finish to complement the intricate craftsmanship of your knife. Cherrywood, walnut, cedar, and oak are excellent choices for your case. Other frame materials include steel, acrylic, and aluminum.
If you want to present your case on your wall, make sure that your case comes with a durable mount adapter for easy installation.
Finally, make sure your case comes with a lockable lid to prevent theft. If you are worried about spills leaking into your case, consider a sealant on the lid and providing access through the bottom. While inconvenient, you will have peace of mind knowing the top is impenetrable. Or, you can just enforce house rules to keep beverages away from your case.
Best in Show: Case Styles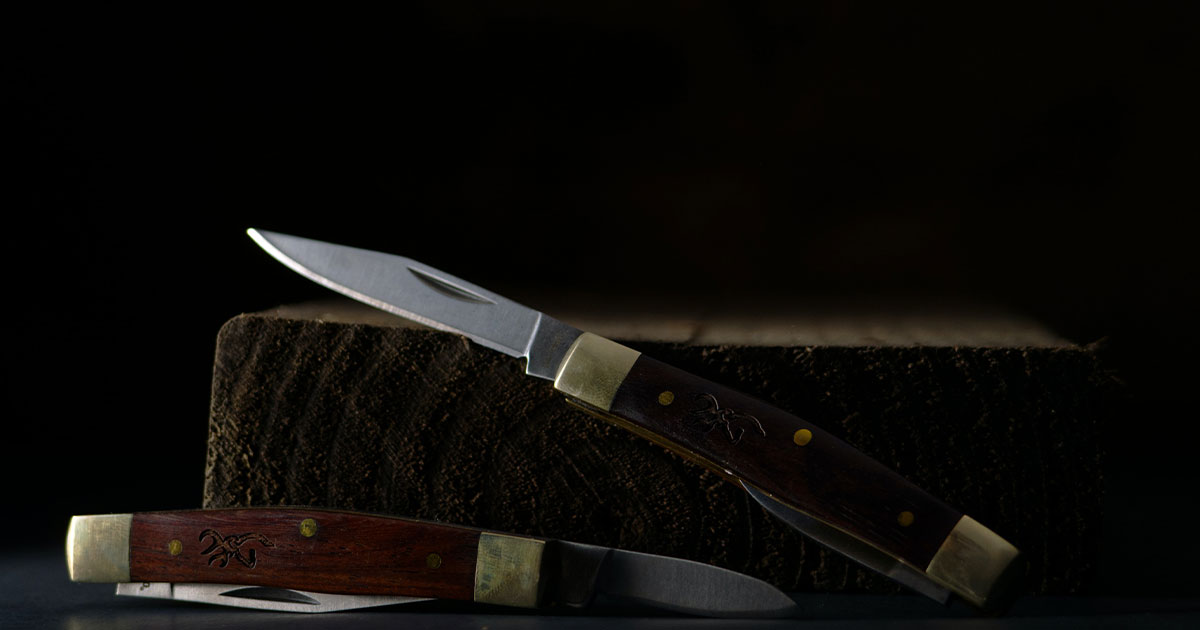 Instead of keeping your exquisite knives tucked away in some random drawer, it is time to step up your presentation game. While you can affordably build your own with some scrap wood and nails, you may want to invest in a case made with higher-quality materials.
We recommend getting multiple types of knife storage boxes, one box to show off in your home and one to keep tucked away in the closet or drawer for long-term storage.
Here are a few different knife case ideas to protect your knife collection.
Display Case: If your knife collection will be a permanent fixture in your home, a decent display case is the perfect case option for you. Display boxes vary in style, size, color, finish, and quality. Consider a glass top to elevate your collection.
Wall Mounted Display Cabinet: Encase your knife collection in a wooden case featuring a glass door and brass hardware. Mounting hardware included!
Display Stand: A knife stand can be made out of wood or other durable materials. It features rests for your knife blade tip and handle so you can adorn your tabletop. Add a dome glass case for extra presentation points.
Wall Plaque: A wall plaque is similar to a tabletop display plaque but can be easily hung on a wall.
Knife Bag: If you have a few folding knives in your collection, a knife bag is a storage option you should consider. Bag materials range from top-grain leather to vinyl to canvas to polyester. Its interior cover can be made of soft cloth or thick foam padding to reduce scratches. Zipper or velcro allows you to close up your bag and straps allow you to carry it around. Clear individual viewing pockets allow you to see what is on deck.
Magnetic Strip: Magnetic knife strips are more in the realm of kitchen knives. Imagine a long rectangular and magnetized metal strip that displays knives instead of storing them in a drawer or knife block. A strip only works when the knife is open, which can tarnish some sensitive materials like ceramic and titanium.
Custom Made Case: For a completely personalized look, go with a custom artisan-crafted option, just like your knife. Do it yourself or find a craftsman online and commission one based on your knife collection size and needs.
Elevate the appeal of any room in your home with a stylish and durable presentation box. Quality pocket knives made out of unique and sustainably sourced materials deserve a proper home when they are not in use. Any knife collector who is serious about protecting their investment should pay special attention to proper storage practices.