Luxury is not a mindless accumulation of gilded knickknacks or an ostentatious display of wealth. Rather, we believe luxury is a state of mind and a medium of self-expression. Shopping for someone with an elegant state, however, can seem like a futile task with dead ends in every direction. What do you get the man or woman who has everything? The answer is: something unique, stylish, and personal.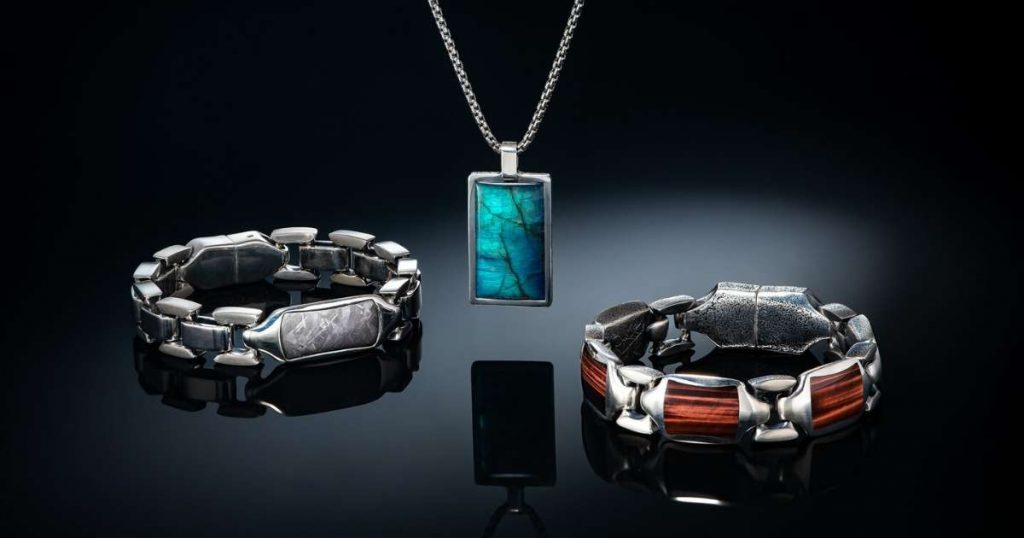 Gifts for Those Who Like Luxury but Have Everything
Loved ones who have everything under the sun and more are notoriously impossible to shop for, let alone find a luxe gift that they'll love. Luckily, a rise in artisan craftsmanship, sustainably-sourced exotic materials, technological innovation, and small-batch products gives consumers a wide range of luxury gifts to choose from that are under $1,000.
While gifts can certainly and easily exceed the $1,000 mark, consumers can find plenty of legacy pieces for under a grand. Legacy gifts not only function in the now but can also continue to be of use for generations to come. Finding the perfect, unique, and cool gift idea, however, requires careful research into what the person receiving the gift likes.
Below you'll find a curated and eclectic list of luxurious and unique gift ideas for men and women for any occasion including birthdays, holidays, or just because. Surprise your friends and family with these sumptuous offerings.
Shopping Luxury Gifts for the Family
Typing "what's a good gift for mom/dad/sister/brother?" into Google can yield a mountain of affordable and accessible products ranging from clothing to tech devices to food. Sometimes, though, you want to surprise your family with something luxe. While luxury is also in the eye of the beholder, there's no denying these gifts don't epitomize sophistication.
Luxury Gifts for Mom
For the mom who loves to entertain, Mazama's handblown glassware is a uniquely thoughtful choice. Hand-crafted in their shop in Portland, customers can choose from a variety of carafes, cocktail glasses, wine glasses, and decanters. enhance traditional vessels and provide an elegant touch for guests and family alike.
Luxury Gifts for Dad
Surprise dad with a luxury jewelry piece to add to his collection. A dad with taste can appreciate the fine craftsmanship and stunning details applied to luxury bracelets and rings. William Henry's combines masterful artistry with exotic materials on this exquisite Mammoth Zenith beaded bracelet, made out of 10mm fossil mammoth tooth beads offset by sterling spacers with a shiny satin gunmetal finish. A resilient paracord provides maximum comfort and timeless design.
Luxury Gifts for Your Brother
Los Angeles-based Jacques Marie Mage crafted the perfect sunglasses ($895) honoring the late Burt Reynolds. The sunglasses' classic silhouette has an oversized aviator foundation, double nose bridge, 4mm rim wires, and solid titanium frame. These small-batch sunglasses ooze charm and elegance. Get them while they're hot.
Luxury Gifts for Your Sister
Give your sister the gift of fashion with a statement piece from Acne Studios. A mini purse ($420) from Acne Studios is made out of soft cow leather in black, dark blue, dark green, almond brown, and light blue. Its simple and classic style has a timeless design and is meant to last for decades. If your sister has a bold and colorful style, get her the fluorescent green mini purse ($450) to really turn heads.
What Is a Good Gift for Your Wife on Valentine's Day?
Now that we've covered a few exclusive and practical gifts for the family, let's turn our attention to the time of year when love is in the air and chocolates abound. Valentine's Day is an excellent opportunity for partners to show some ingenuity, taste, and appreciation for their significant other with a wide range of luxury gifts under $1,000.
What Is a Good Gift for Your Husband on Valentine's Day?
What do you get for the husband who has everything he would ever need? From the latest home technology to classic and artisan-crafted clothing pieces that can last a lifetime, giving a cool and unique gift on Valentine's Day is your time to shine. Shop from these utilitarian and exquisitely made gifts for the man with impeccable taste.
The act of gift-giving can be personal and fulfilling when a person shows a wide smile from ear to ear after opening the luxury gift. Finding the right luxury gift for a family member or partner doesn't just require a loaded wallet, but more importantly, a sense of style and an appreciation for the person receiving the gift.