Carbon Spark
P27 CF
Sometimes the small details make all the difference. The Spark is a simple and understated pendant, but not one to be underestimated. Rendered in sterling silver with our hand-cut 'leaf pattern', and inlaid with 'crushed' carbon fiber. Offered on an antique finish sterling chain.
Features & Specs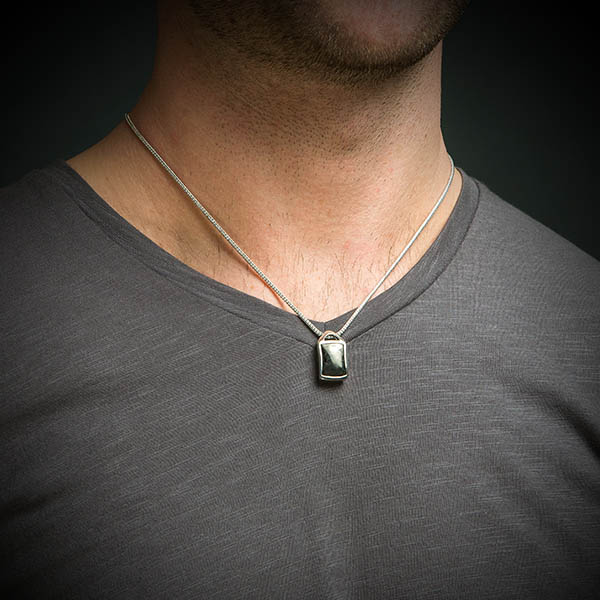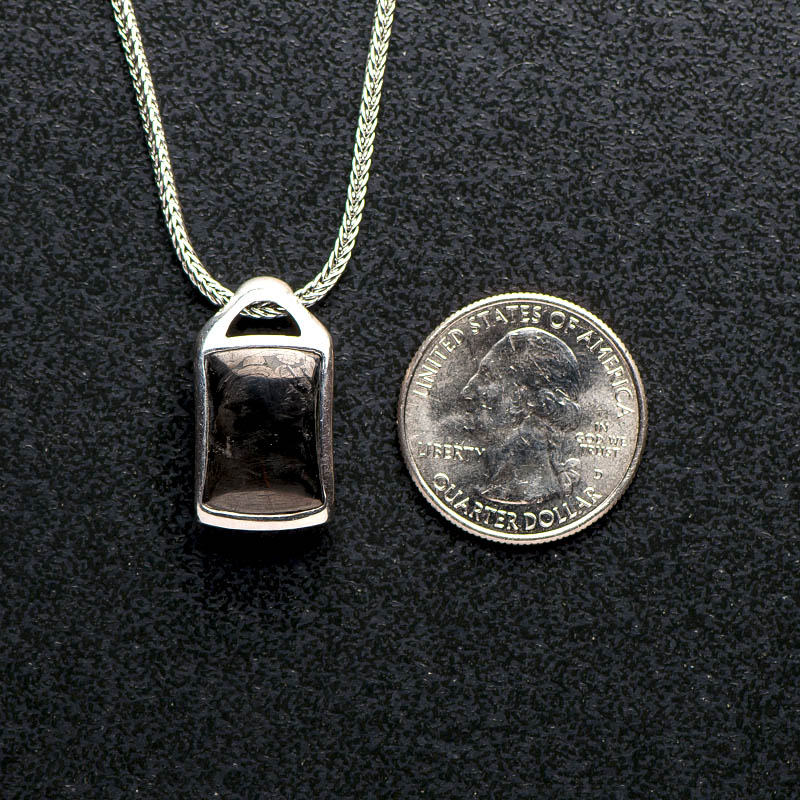 Materials
Sterling Silver
Sterling silver is an alloy of silver containing 92.5% by mass of silver and usually 7.5% by mass of copper. The sterling silver standard has a minimum millesimal fineness of 925. The sterling alloy originated in continental Europe and was being used for commerce as early as the 12th century in the area that is now northern Germany. William Henry uses the latest state-of-the-art casting equipment to create mesmerizing pieces that are often considered par with our hand-carved work.
Carbon Fiber
Carbon fiber is a material consisting of microscopic fibers composed mostly of carbon atoms. The carbon atoms are bonded together in crystals that are more or less aligned parallel to the long axis of the fiber. The crystal alignment gives the fiber high strength-to-volume ratio. Several thousand carbon fibers are bundled together to form a tow, which may be used by itself or woven into a fabric.
Carbon fiber's properties, such as high stiffness, high tensile strength, low weight, high chemical resistance, high temperature tolerance, make them very popular in aerospace, civil engineering, military, competition sports. William Henry uses the highest grade, and beautifully textured carbon fiber for its collections of jewelry, knives, money clips and cufflinks.
More from this collection