Unum
P31
The Unum speaks for itself. A smaller and lighter version of our distinctive cross with hand-cut patterning in sterling silver, on a simple sterling silver curb chain.
Features & Specs
Cross is 1.25" tall, .8" wide.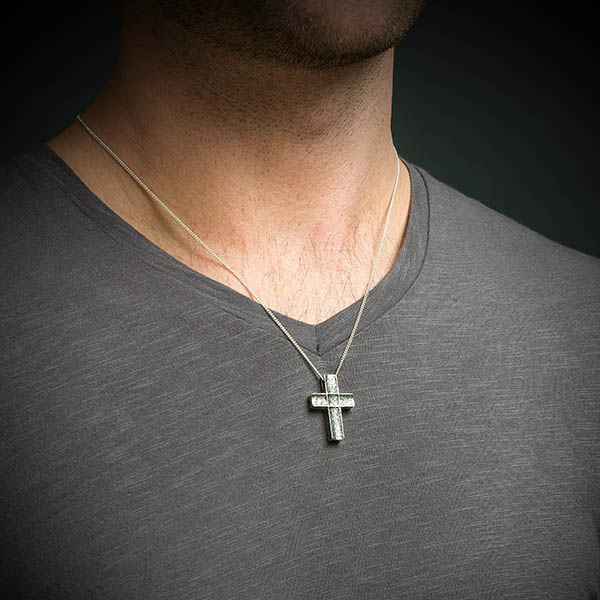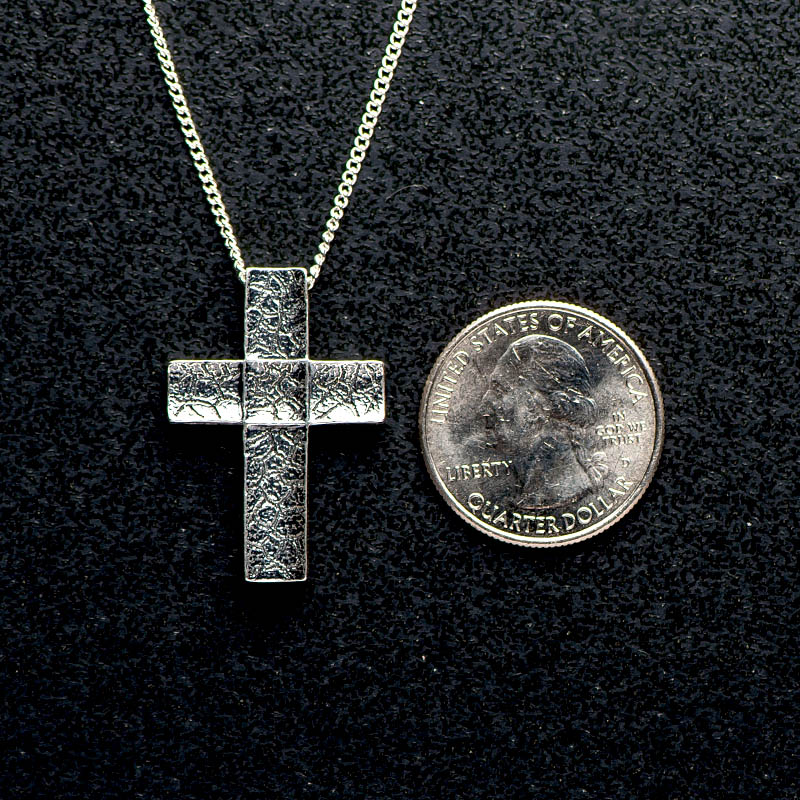 Materials
Sterling Silver
Sterling silver is an alloy of silver containing 92.5% by mass of silver and usually 7.5% by mass of copper. The sterling silver standard has a minimum millesimal fineness of 925. The sterling alloy originated in continental Europe and was being used for commerce as early as the 12th century in the area that is now northern Germany. William Henry uses the latest state-of-the-art casting equipment to create mesmerizing pieces that are often considered par with our hand-carved work.
More from this collection