Damascus Joust
P32 DAM
Let the games begin! The Joust is a nod to heraldry of yore, updated with the remarkable forged metals that has made WH renowned in the cutlery and jewelry world. This version features hand-forged damascus steel, deep etched and polished, with a sterling silver overlay as well as sterling bail and chain.

Features & Specs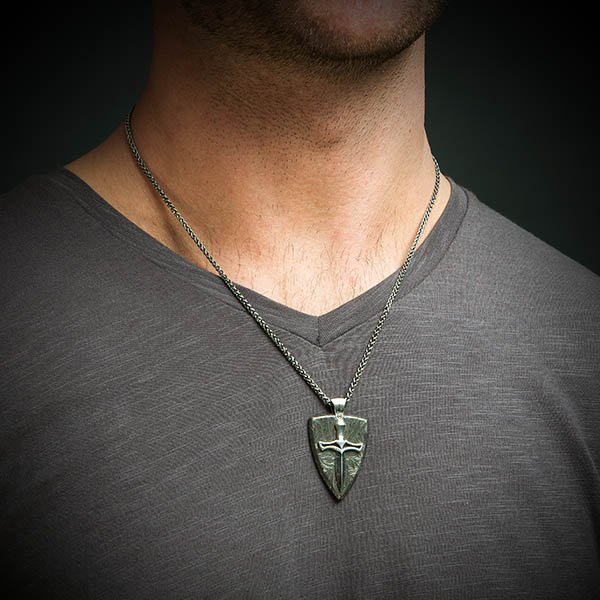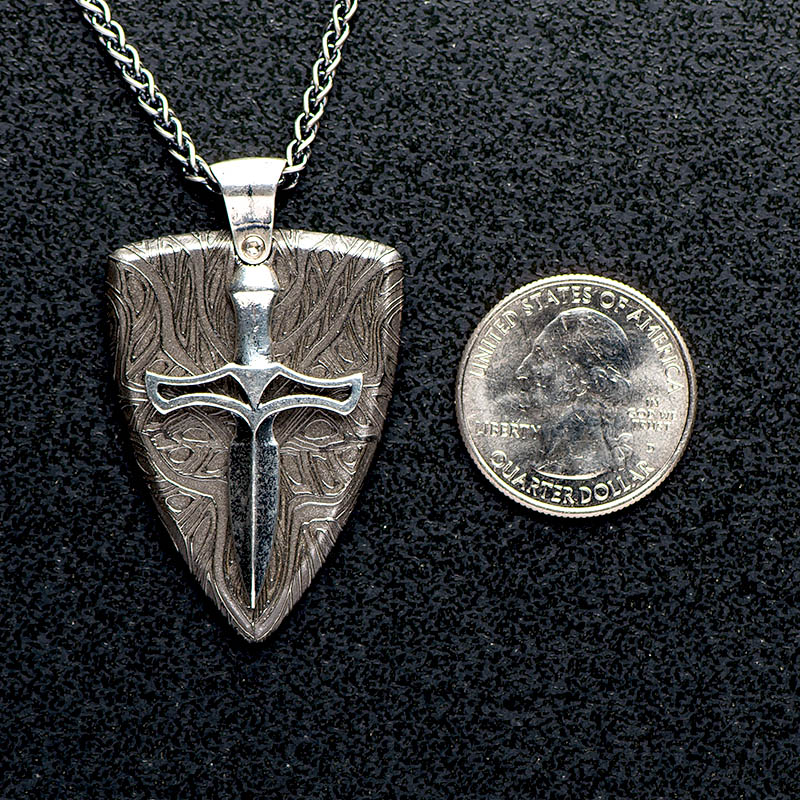 Materials
Hand-forged damascus
Damascus steel was a term used by several Western cultures from the Medieval period onward to describe a type of steel created in India and used from about 300 BC to 1700 AD. These blades were characterized by distinctive patterns of banding and mottling reminiscent of flowing water. They were reputed to be not only tough and resistant to shattering, but capable of being honed to a sharp and resilient edge. William Henry's damascus is made from several types of steel welded together to form a billet.
The patterns vary depending on how the damascus artist works the billet. The billet is drawn out and folded until the desired number of layers are formed. William Henry damascus billets are forged with a minimum of 300 layers. William Henry works with a handful of the very best damascus artists/forgers in the U.S.
Sterling Silver
Sterling silver is an alloy of silver containing 92.5% by mass of silver and usually 7.5% by mass of copper. The sterling silver standard has a minimum millesimal fineness of 925. The sterling alloy originated in continental Europe and was being used for commerce as early as the 12th century in the area that is now northern Germany. William Henry uses the latest state-of-the-art casting equipment to create mesmerizing pieces that are often considered par with our hand-carved work.
More from this collection